This page is for requests for adminship.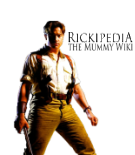 Rules
A user can only be nominated by another user, note that both the users should be equipped with substantial contributions to the wiki and should fulfill the eligibility criteria as prescribed below.
You may not nominate yourself.
Requirements
There are some basic things to consider when nominating a fellow user for adminship.
They have an account under a screenname.
They have actively contributed for at least four months to the wiki.
They have demonstrated they are willing to take on additional responsibilities to make the community better.
They have had at least some major article creations/contributions.
They have dealings with other users on a regular basis in a fair and constructive manner.
They have demonstrated an understanding of the community's methods of operation.
Additionally, the nominee may be asked a series of questions by users. While it is not required to answer them, it is strongly encouraged since it may affect how others decide and vote on the RFA.
Nominations
Support
Oppose
Comments
Community content is available under
CC-BY-SA
unless otherwise noted.